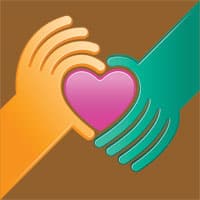 When I first start­ed research­ing heart trans­plants, I'd nev­er heard of the the­o­ry of cel­lu­lar mem­o­ry, which is the idea that mem­o­ry is stored not just in our brains, but at the cel­lu­lar lev­el. If every cell in our body has its own mind and if you trans­fer tis­sues from one body to anoth­er, then the cells from the first body will car­ry mem­o­ries into the sec­ond body.
I read about many cas­es of heart trans­plant recip­i­ents who felt as though they'd inher­it­ed new mem­o­ries along with their new hearts. I read about a woman who'd received the heart of a young man who'd died after being stabbed in his low­er back. After the surgery she expe­ri­enced shoot­ing pains in her low­er back. Her hus­band report­ed that dur­ing the night she'd have night­mares and wake up scream­ing, point­ing to her low­er back.
I read about peo­ple who expe­ri­enced pro­found per­son­al­i­ty changes, who sud­den­ly start­ed lik­ing dif­fer­ent types of music and food than before, and oth­ers who dreamed of their heart donors. In his book The Heart's Code, Paul Pearsall described the case in which a young girl received the heart of a mur­dered girl and who had night­mares about a man attack­ing her. Her descrip­tion of the man was so detailed—the time, the weapon, the place, the clothes he wore, that her psy­chi­a­trist decid­ed to call the police, and they were able to arrest the man based on her description.
Can­dace Pert is a sci­en­tist who has been study­ing how chains of amino acids, called neu­ropep­tides, send mes­sages back and forth between the brain and the body. It used to be thought that neu­ropep­tides only exist­ed in the brain, but now they've been found through­out the whole body, espe­cial­ly in the heart. And the heart has been found to have its own com­plex ner­vous sys­tem, which influ­ences the com­mu­ni­ca­tion between brain and heart. This may help explain why heart trans­plant patients have these expe­ri­ences more often than those who have oth­er organ transplants.
What sci­en­tists don't under­stand is why some peo­ple claim to have these mem­o­ries and oth­ers don't. Many doc­tors feel that these expe­ri­ences are just side effects of the immuno­sup­pres­sive drugs that patients take. In some online blogs I read, patients stat­ed that they don't tell their doc­tors about these feel­ings even when they do have them. I doubt there's enough known about cel­lu­lar mem­o­ry to draw any con­clu­sions at this time. But it does war­rant more research and trans­plant patients do need val­i­da­tion of their feelings.
After read­ing these accounts, I knew that this would be the bridge for my two characters—a heart that would con­nect them in more ways than just as a donat­ed pump. Eagan, who is so dif­fer­ent from Amelia, helps her learn to live life to the fullest by the per­son­al­i­ty traits she pass­es on to her. And those new­found traits end up lead­ing Amelia back to Eagan's fam­i­ly in In a Heartbeat.
If you're inter­est­ed in organ dona­tion, vis­it Donate Life Amer­i­ca.