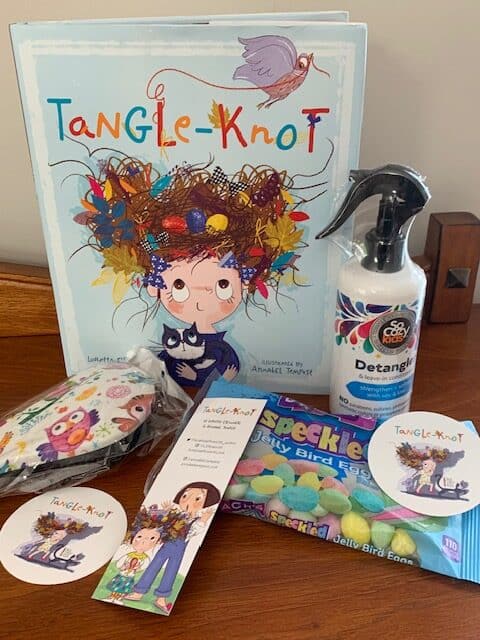 My next book, Tangle-knot will officially be published in June. To celebrate, I'm giving away a Tangle-knot gift bundle.
An autographed copy of Tangle-Knot
Stickers and Bookmarks
So Cozy Kids Detangler
Tangle-Free Hair Brush for Kids
Jelly Bird Eggs Jellybeans
To enter, just fill out and submit the following form from 8:00 am Central time May 11, 2023 through 10:00 pm Central time on May 26, 2023.
Submit the following form to enter the giveaway
Sorry - the giveaway has ended, however Tangle-knot can be preordered/ordered at your favorite online book seller.